Self-Mastery. Nº14
Fulcrum & Lever: Using Leverage to Shift Your Mindset and Transform Your Performance.
Welcome to Self-Mastery — a timeless signal to become the architect of your mind and use strength, accountability and an open mind to create yourself, starting from the inside.
---
Read
When the rock is too heavy, use a big stick.
What does that mean? Picture a long and strong stick, wedged underneath a rock to lift something too heavy for your own strength. That's the art of leveraging your mindset when what you face in life becomes difficult.
The analogy signifies how we can create a tonne of energy potential — work — with significantly less effort than if we applied that energy directly from ourselves. And the same works for our mind.
"It turns out that our brains are literally hardwired to perform at their best not when they are negative or even neutral, but when they are positive."

— Shawn Achor, The Happiness Advantage.
Shawn Achor, the author of The Happiness Advantage, says "our brains work in precisely the same way. Our power to maximise our potential is based on two things: (1) the length of our lever — how much potential power and possibility we believe we have, and (2) the position of the fulcrum — the mindset with which we generate the power to change".
In other words: the more power you believe you possess, and the greater you can control and change your mindset, the more likely you can change what is possible.
Remember, your mindset is our established set of attitudes — typically fixed — which predetermine our interpretation and response to a person or situation. It's your set of glasses with which you see the world.
And the best part? You control how it looks. It can be rose coloured and positive, or muddled, dark, and hostile.
But ultimately it's you who determines whether you see the good in it or the problems. You control the fulcrum and the lever. You shape your reality.
"Reality is merely our brain's relative understanding of the world based on where and how we are observing it… we can change this perspective at any moment, and in doing so, change our experience of the world around us… Essentially, our mindset and, in turn, our experience of the world is never set in stone, but constantly in flux."

— Shawn Achor, The Happiness Advantage.
The trick to increasing your potential and capacity is to retrain your mind. Do this by unlearning what you have learned that makes you feel neutral, let alone negative, and learn to relearn by replacing your old habits with new, positive habits.
It can be as little as 1 new positive thought per day.
Even a neutral mind is vulnerable to stress, negativity, failure and fatigue. So, don't look for average, find your opportunity to exceed what is average.
"Give me a lever long enough and a fulcrum on which to pace it, and I shall move the world."

— Archimedes.
What's on My Mind.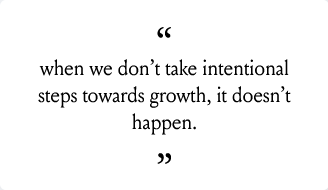 ---
Explore
Have a look at more ideas like this if you're interested. The link is here. I also have a new post out this week on why I don't care about being original anymore. I hope it helps you too. I also realised I had comments disabled — sorry about that.
Why I Stopped Worrying About Being Original
Be who you want to be this week.
— Jelani.