Self-Mastery. Nº16
From me, to you
Welcome to Self-Mastery—a timeless adventure to become the architect of your mind, create yourself, and do less, better.
---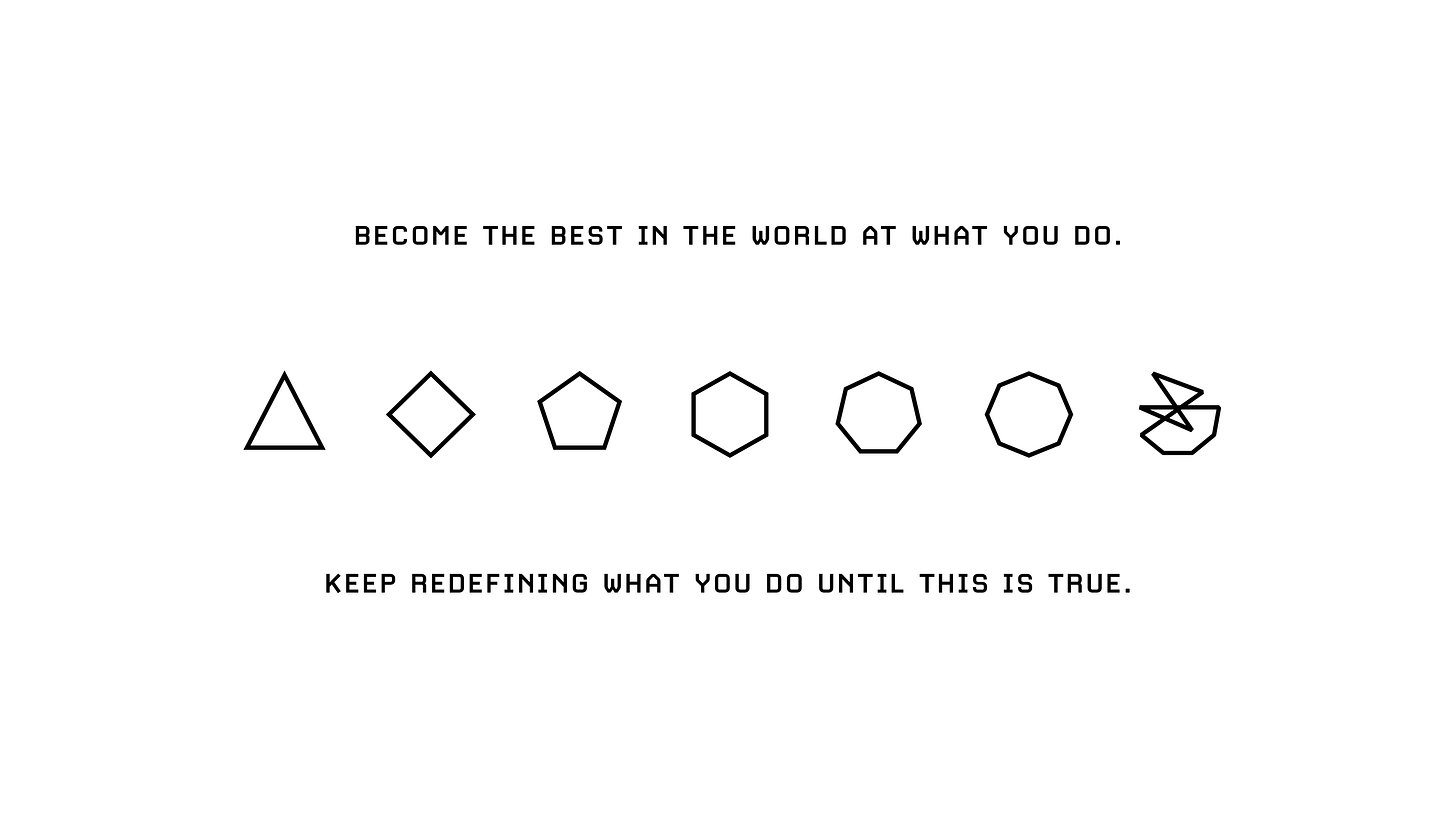 Hey,
This weeks' read is more of a personal one. I hope you don't mind. I wanted to make clear—with brevity, about what Joxen means to me, and more importantly, to you.
I have spent the past week (eight months actually, but this week in particular) drilling my focus into what Joxen means, and how it can help someone else; you, like it helped me. Every day, I spent a small amount of time seeking clarity on Joxen and the purpose of writing to you. All so my message is as clear to you as possible.
It's still under a year, and I have to remind myself often. But it's crazy how much you can improve in just eight months with focused reiteration.
All in the pursuit of serving you. Valuably and Authentically.
My prose went from sloppy to sharp. My goals from nonexistent to clearer than crystal. And my mission to help you gives me more life than I really expected.
You may or may not have noticed the little changes I've been making. It's not only to be more authentic, but more to try to create a pleasant, and easy-to-understand reading experience for you.
Joxen is my way of helping you on the path to a better you. Focusing on key qualities to build, and important fields of study, it's what I've learnt (and still learning) and what value I can give to help you create yourself. It's a case of asking, daily, "how can I be more useful to my reader?". Because in my mind, I don't always feel I'm giving you enough clarity on what I'm doing and why.
So, I'm focused on three topics, and three qualities:
1/ Mind. Body. Philosophy.
2/ Strength. Accountability. Open-mindedness.
Curiosity and leverage are two other important qualities. But I feel as though these are the important, personal, deep down areas you should be working on. Daily.
I am your constant reminder. I'm here to share whats possible. Physically, mentally and spiritually. And there are no plans to stop until you are who you want to be.
You can't get better unless you get started.

—Jack Butcher.
---
I want to thank you for being a part of this.
This newsletter is new. It needs to earn your trust. But I'm thankful for you. For reading this each Sunday (or the occasional Sunday). For liking what you read (thank you, Jimmy.) Or, for sharing it with others if you have.
Seeing Self-Mastery grow in readers is surreal. It means a substantial amount to me.
I will continue to work hard, thinking about how I can translate Joxen's mission to you, give you value, and help you be better each week.
Thank you.
—Jelani
---
I'm grateful to have you here. And I'd love if you could share this with anyone you feel would like to read about improving themselves physically, mentally and spiritually, and doing less, better.
Please invite them to subscribe.
I've also opened up the comments for this one. So, if you'd like to leave anything, feel free.